About US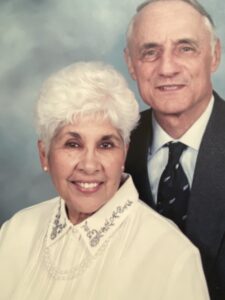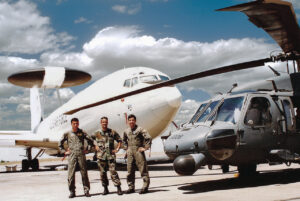 The Lyons Aviation Foundation was established to help provide opportunity through financial support and encouragement to young people, with an interest in obtaining certification as a private pilot.
The Lyons Family Story
The Lyons family didn't start out as Lyons.   Our father, Rolf C. Lyons was born Rolf Csaba Sillay on April 25, 1935, in… well, we never quite knew for sure. It was confirmed in 2008, during a trip to Hungary, that he had been baptized in Budapest in December 1938, but he grew up in wartime Germany. Living in Berlin in 1943, his family was nearly killed during an Allied bombing, whereupon he and his sister Bita were sent to "foster" children's homes in the German countryside to escape the danger in major cities. Rolf had many fond memories of his time at these farms and was largely spared any major impacts of the conflict as WWII wore on. As the war ended, he and his sister were reunited with his mother Gerda in Berlin.
In 1947, his mother met James Grant Lyons, a US State Department Governor of one of the US-administered states created in post-war Germany. They married and the family immigrated to the United States in 1949, passing through New York Harbor and Ellis Island on the Army Transport ship George W. Goethias on December 6th. Settling in Alexandria, Virginia, Rolf entered Mount Vernon High School at the age of 14. He graduated from high school, became a naturalized US Citizen, and assumed the last name of Lyons on May 11, 1955. Soon after, he enlisted in the United States Air Force on July 26, 1955; completed basic training at Sampson AFB, New York, in September 1955; and was initially assigned to Osan Air Base, South Korea, in 1956 as a ground-based radar operator.
Thus began a distinguished 20-year career of service to his adopted country that literally spanned the globe, with 17 different assignments including a year in South Vietnam. In 1958 Rolf earned his Enlisted Aircrew Member wings as an airborne radar operator, amassing over 2000 flying hours aboard RC-121 "Super Constellation" aircraft, before moving on to specialize in navigation and communications electronics. Ultimately earning the rank of Master Sergeant, his other duty stations included Albuquerque, New Mexico; Cape Cod, Massachusetts; Nouasseur Air Base, Morocco; Sacramento, California; Marysville, California; Manila, the Philippines; Thailand; Biloxi, Mississippi; San Bernardino, California; and Wiesbaden, West Germany. He retired from McClellan AFB in Sacramento on December 1, 1975, whereupon he and his family settled in Rancho Cordova.
So "Lyons" is the name our father assumed when he became a citizen of the United States.  He met and married our mother, Dolores M on Oct 4, 1958.  During their 55 years together, they raised three sons and enjoyed many stateside and overseas adventures, journeying to all seven continents with longtime friends and travel partners.  Rolf was preceded in passing by Dolores, his wife, and granddaughter Sheena Rachelle. He is survived by three sons; James Michael and wife Kay of Harrah, Oklahoma; John Matthew and wife Keirsten of Spokane, Washington; and Joseph Mark of Thornton, Colorado. He is also survived by his sister Bita McMillan of Conyers, Georgia; grandchildren Justin Michael, Jaclynn Marie, Joseph "Mac" McLean, and great granddaughter Caitlyn Taylor.