Veda Miles
The Lyons Aviation Foundation is proud to presenT
2021 Scholarship Recipient
Veda Miles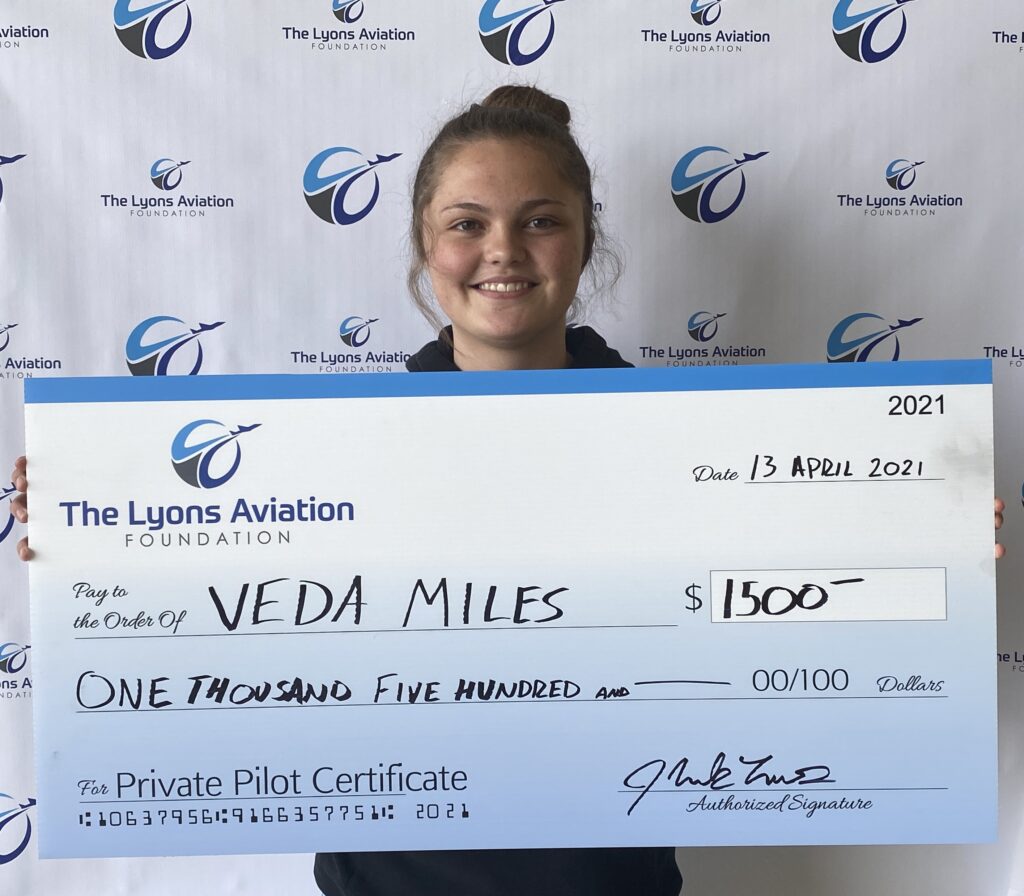 Denver, CO, 24 April 2021 – Veda Miles, 17, who attends Northfield High School in Denver Colorado, received a scholarship in the amount of $1,500 from the Lyons Aviation Foundation to support her in completing the requirements for a private pilot certificate.
Veda has had a passion for flight since a very young age.  Her family traveled extensively when she was young, and by the time she was in high school, she had been to more places than most people see in a life time.  She started flying her senior year of high school and wants to be a role model for young women, showing them the path of being a pilot is as accessible for women as it is for men.  She plans to attend an aviation college this fall and pursue a 4-year degree in the field of aviation and working on additional pilot ratings.  This is just the beginning, and she knows the impact this scholarship will have.  Her determination and hard work will place her in an aircraft traveling again, but this time as a pilot.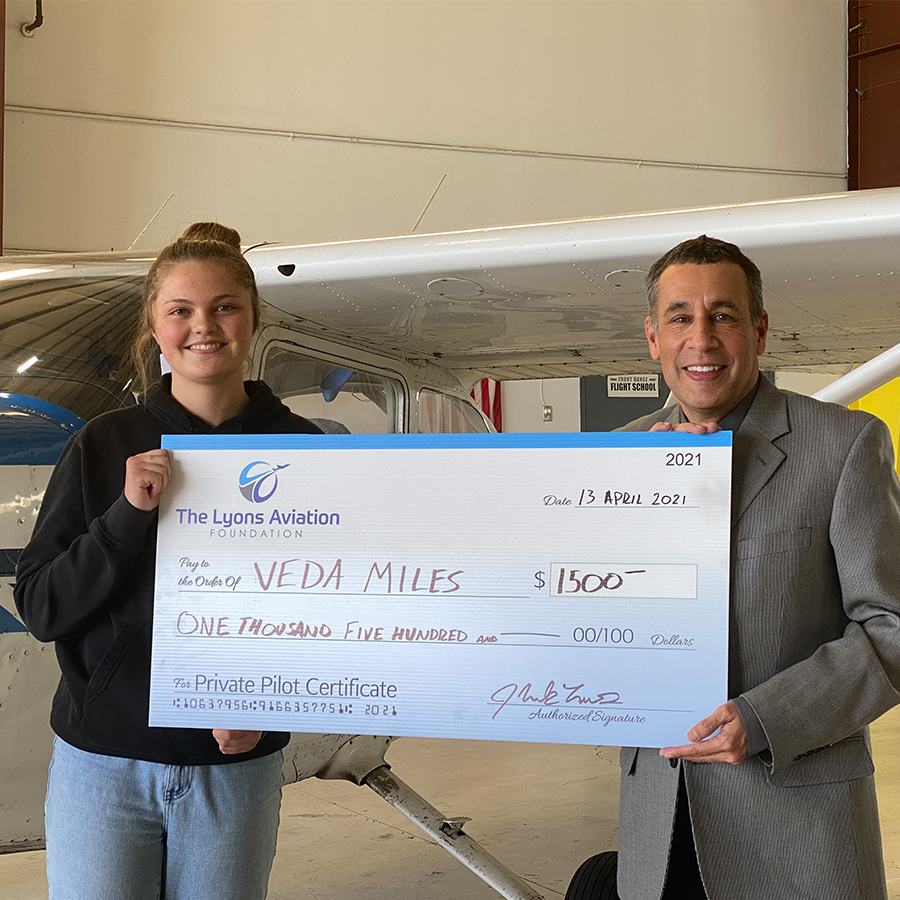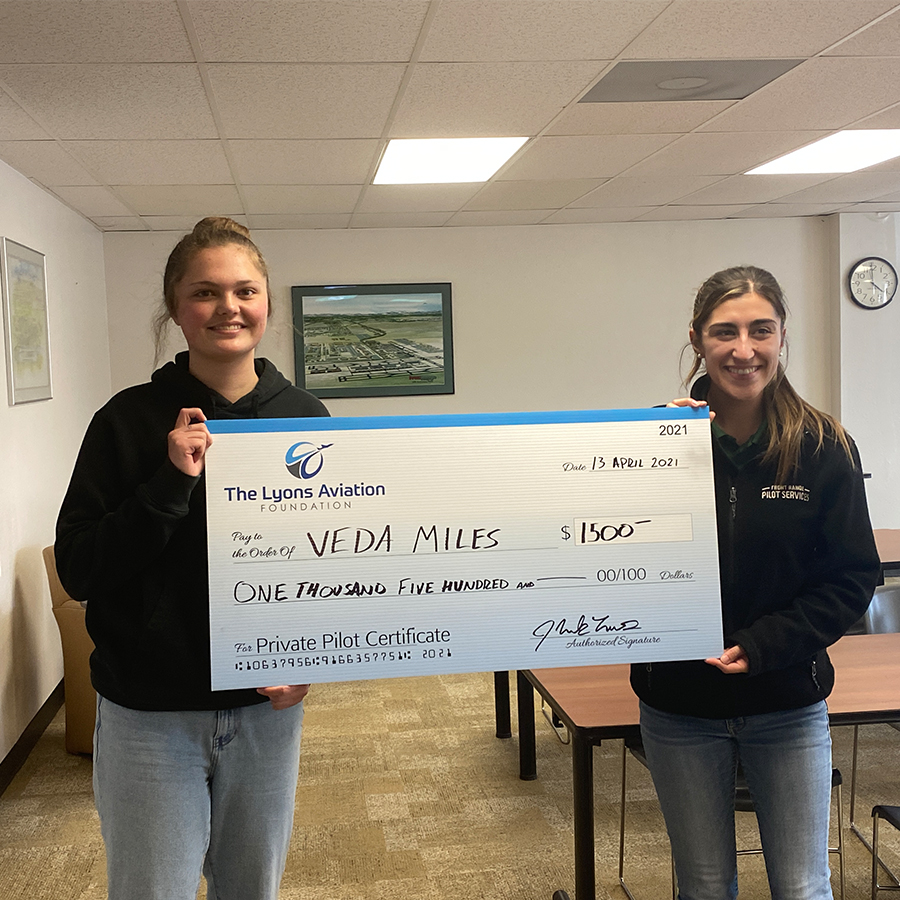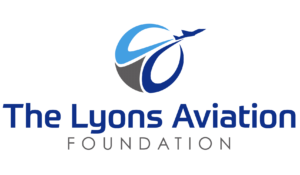 About The Lyons Aviation Foundation:
The Lyons Aviation Foundation is a 501(c)(3) non profit private foundation that exists to support and encourage the next generation of pilots and aviators through offering financial scholarships to deserving young persons who are pursuing their Private Pilot Certificate. The Lyons family has been involved in and maintained a history of aviation-related careers for over 65 years.  The Lyons Aviation Foundation story started with Rolf C. Lyons, when he entered military service at the age of 17, enlisting in the United States Air Force in 1955, with his sons later following in his footsteps. This foundation was born out of a desire to give back to the aviation community and the future pilots, mechanics, and engineers working in the field by providing an opportunity to those that might not otherwise have the means to pursue aviation as a career path.  This foundation is a living tribute to a family story and its ties to aviation, military service, and one another.  More information can be found at www.lyonsaviation.org.
"A Helping Hand on the Road to Wings"