Sarah Giyer
The Lyons Aviation Foundation is proud to presenT
2023 Top Scholarship Recipient
sarah giyer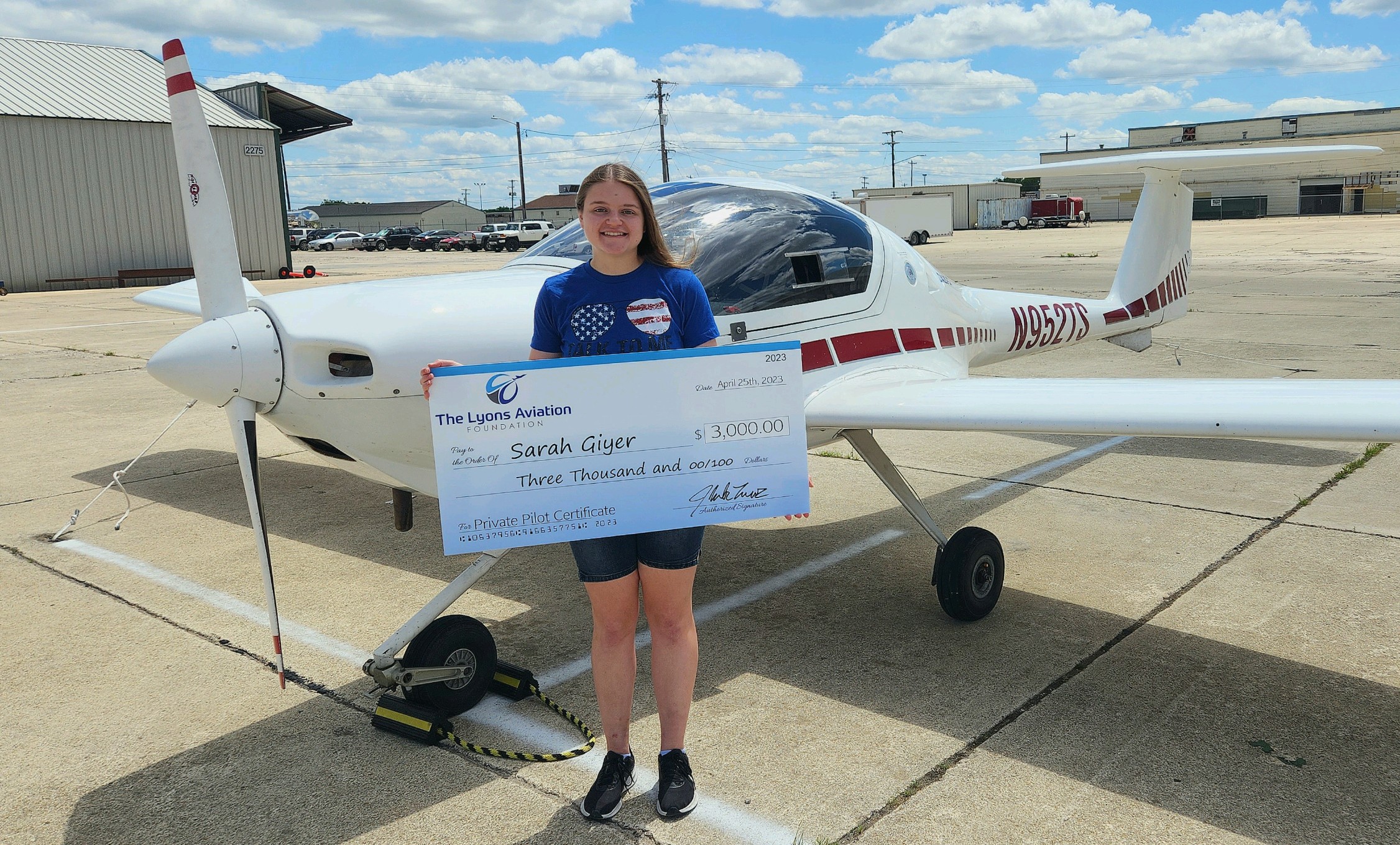 Austin, TX, 25 April 2023 – Sarah Giyer received a scholarship in the amount of $3000 from the Lyons Aviation Foundation to support her desire to get her private pilot license.  She is finishing her freshman year at the University of Texas Austin as an Air Force ROTC student majoring in Aerospace Engineering.
When Sarah was six years old, her parents took her to an airshow in Missouri, and her dream was born.  She comes from a legacy of family members who have served in several different branches of the armed forces, with the two most notable inspirations being her grandpa who served in the Army and her older brother, who joined the Air Force.  She knows that ROTC has helped her find a support system to grow and excel in her program at school.  When asked what this scholarship means to her, Sarah replied, "I don't even have words!  I don't come from a wealthy family, and I've been working weekends to pay for my lessons, but I thought I was going to have to give up because I couldn't afford to keep going.  When this call came, I was surprised and overjoyed.  I was so excited, but I tried to keep my cool on the phone.  As soon as the call ended though, I jumped up and down and screamed because this made the difference for me!"  Sarah is about half-way towards getting her PPL, and hopes this will help her achieve her ultimate dream to serve in the USAF as a pilot.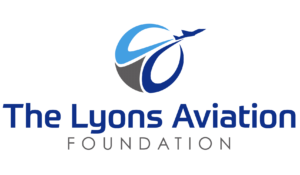 About The Lyons Aviation Foundation:
The Lyons Aviation Foundation is a 501(c)(3) non profit private foundation that exists to support and encourage the next generation of pilots and aviators through offering financial scholarships to deserving young persons who are pursuing their Private Pilot Certificate. The Lyons family has been involved in and maintained a history of aviation-related careers for over 66 years.  The Lyons Aviation Foundation story started with Rolf C. Lyons, when he entered military service at the age of 17, enlisting in the United States Air Force in 1955, with his sons later following in his footsteps. This foundation was born out of a desire to give back to the aviation community and the future pilots, mechanics, and engineers working in the field by providing an opportunity to those that might not otherwise have the means to pursue aviation as a career path.  This foundation is a living tribute to a family story and its ties to aviation, military service, and one another.  More information can be found at www.lyonsaviation.org.
"A Helping Hand on the Road to Wings"