Gabriel Dimas
The Lyons Aviation Foundation is proud to presenT
2023 Scholarship Recipient
Gabriel Dimas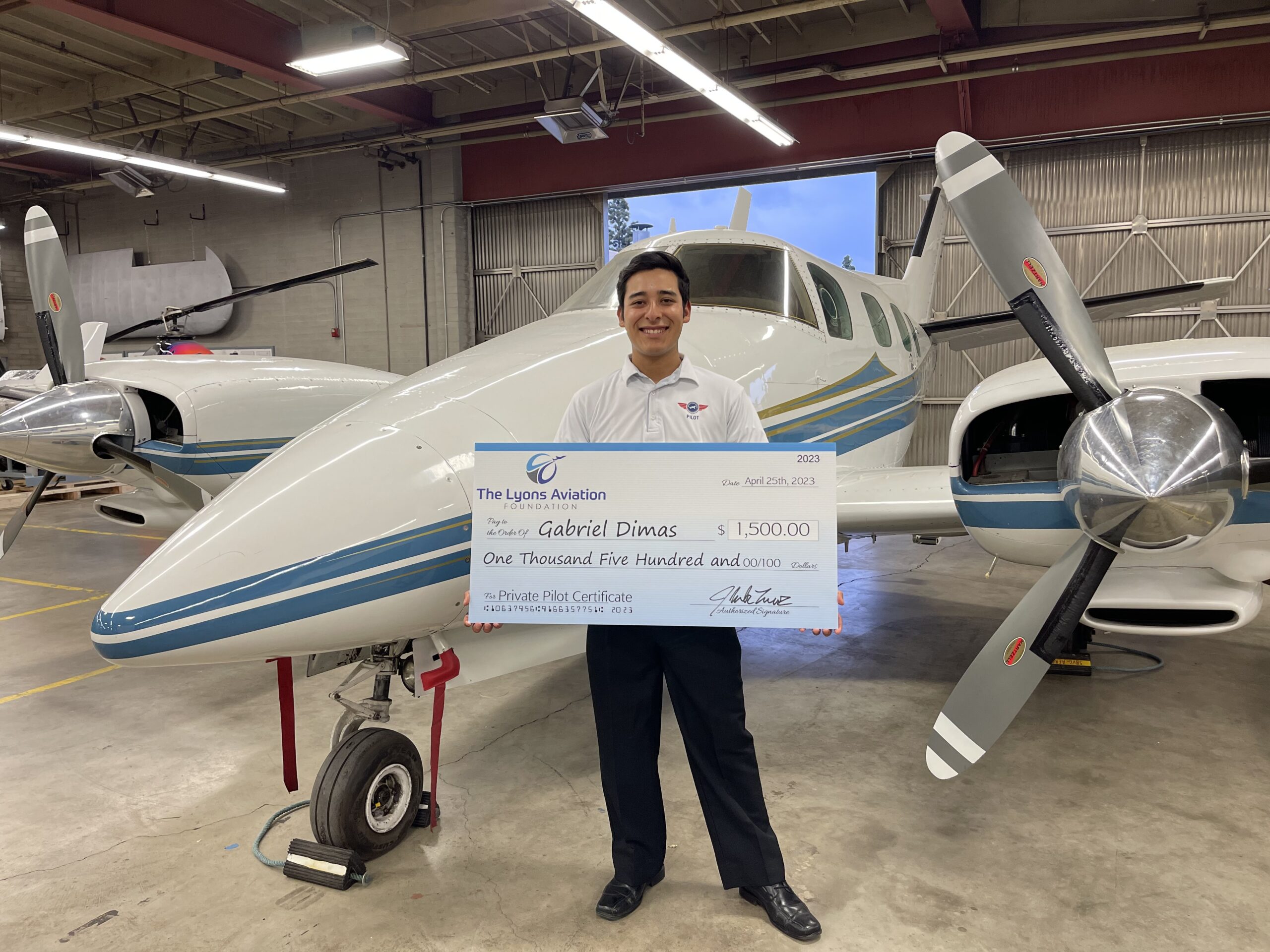 The love Gabriel Dimas has for flying and aviation stems from an airshow he and his father went to when he was young. Seeing the men and women who had just been flying through the sky up close made him believe anyone could become a pilot, and from there he set out to become one. With his scholarships from the Lyons Aviation Foundation, Gabriel will be able to further expand his knowledge of aviation and pursuit of one day becoming an airline pilot.
Gabriel has extensive knowledge of aviation and aircraft. This stems from his passion for the industry and also by way of his current job at San Bernadino Airport. He takes any chance he can get to simply immerse himself in the aircraft he works around, sitting in the left seat of a Boeing, Cessna, or Gulfstream. He has already earned his private pilot's license and one of his favorite memories is from the day he took his first solo flight. Being the sole occupant and pilot of an airplane only furthered his love for flying.
Although he has already earned his private pilot's license, Gabriel simply sees this as a license to continue learning, and his sights are set next on becoming a pilot for a major airline. Right now, he is working to complete his Instrument Rating and enjoys the challenge. Thanks to the Lyons Aviation Foundation, whose mission it is to support and encourage the next generation of pilots and aviators by offering financial scholarships, Gabriel knows he has the ability to further his education and pursue his goal!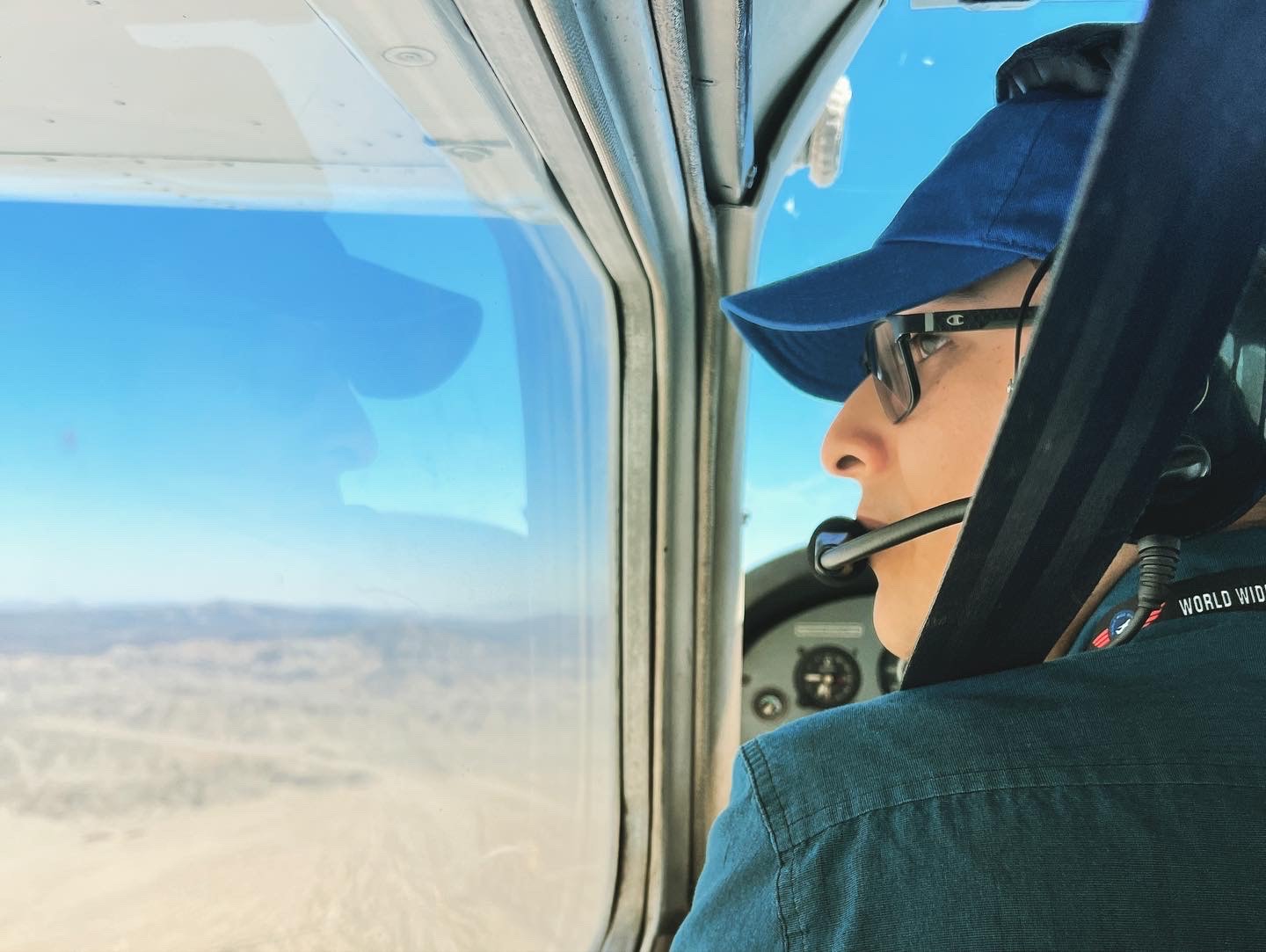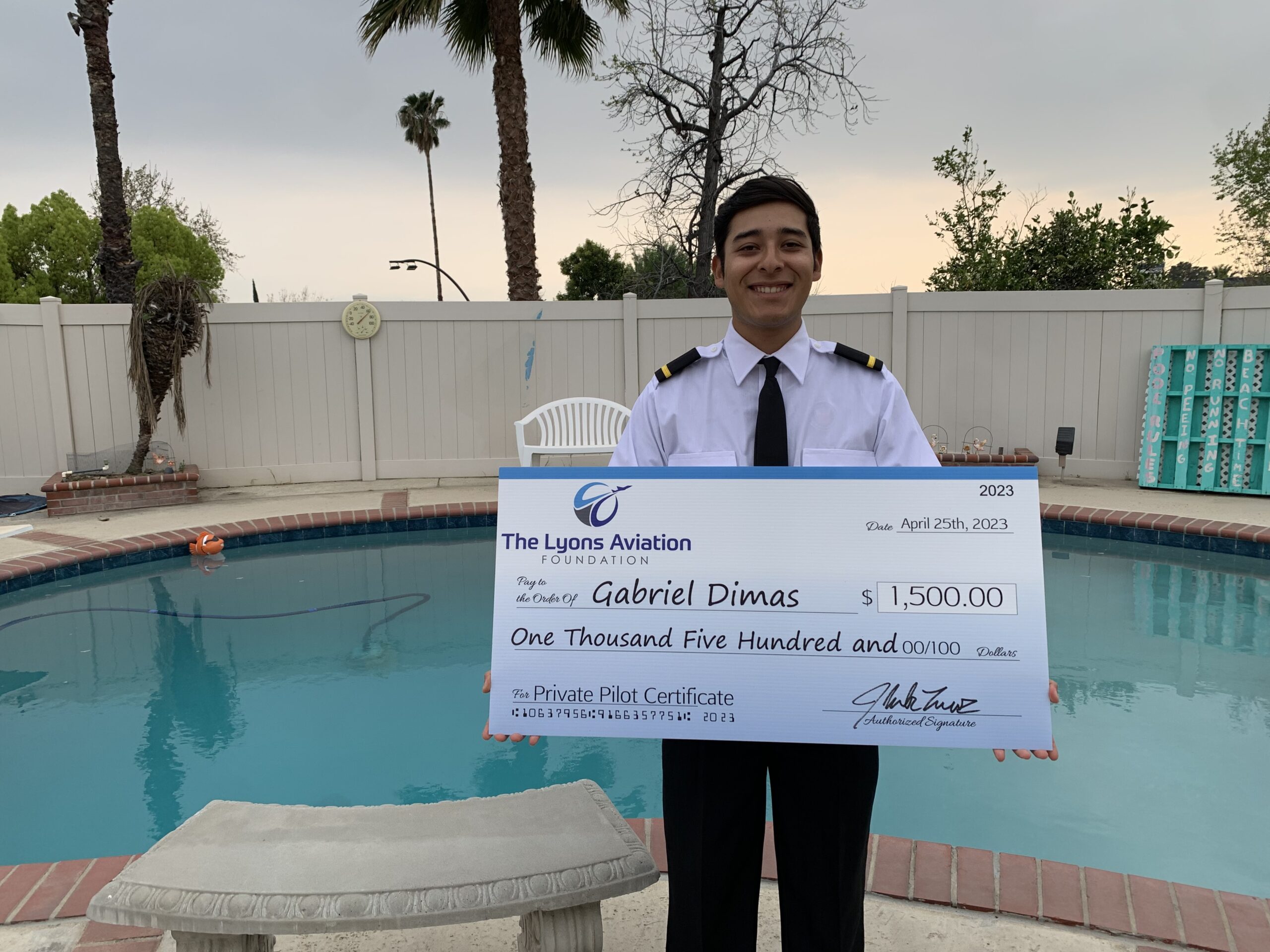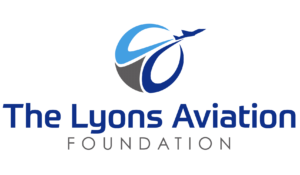 About The Lyons Aviation Foundation:
The Lyons Aviation Foundation is a 501(c)(3) non profit private foundation that exists to support and encourage the next generation of pilots and aviators through offering financial scholarships to deserving young persons who are pursuing their Private Pilot Certificate. The Lyons family has been involved in and maintained a history of aviation-related careers for over 66 years.  The Lyons Aviation Foundation story started with Rolf C. Lyons, when he entered military service at the age of 17, enlisting in the United States Air Force in 1955, with his sons later following in his footsteps. This foundation was born out of a desire to give back to the aviation community and the future pilots, mechanics, and engineers working in the field by providing an opportunity to those that might not otherwise have the means to pursue aviation as a career path.  This foundation is a living tribute to a family story and its ties to aviation, military service, and one another.  More information can be found at www.lyonsaviation.org.
"A Helping Hand on the Road to Wings"