Preston Garibay
The Lyons Aviation Foundation is proud to presenT
2022 Scholarship Recipient
PRESTON GARIBAY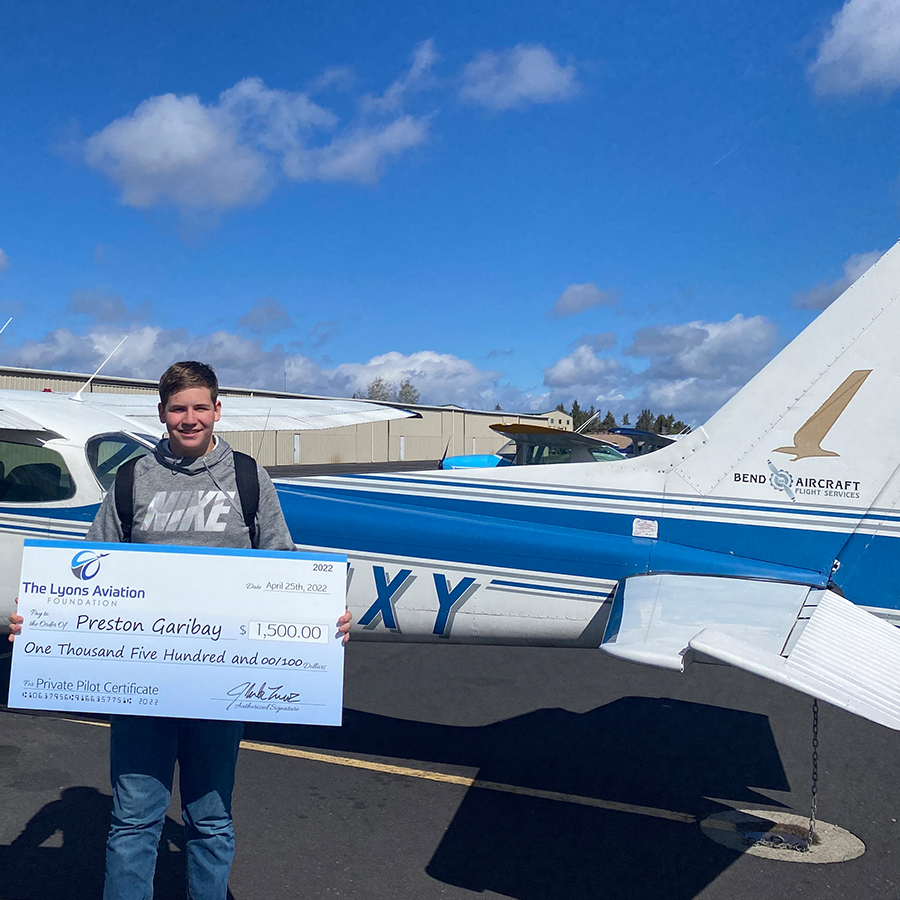 Redmond, OR; 25 April 2022-  For Preston Garibay, 16, the dream of becoming a pilot began when he was young. His fascination with airplanes and aviation began when he was a kid watching air tankers soar across the sky during fire season. From that moment he set his sights on becoming a pilot, and now, with his scholarship from the Lyons Aviation Foundation, that dream is beginning to take flight.  While there hasn't been a ton of experience in his family with aviation, Preston's love for flying has been nurtured by his Uncle who is a pilot. The two share a passion for soaring the skies, which has led Preston to first pursue his PPL (Private Pilot License) while he is awaiting to turn seventeen. Recently, Preston went on his first solo flight. "Being in the air by myself for the first time, there was nothing like it. Although it was terrifying at first, it was the most fun I've ever had flying."  Preston's ultimate goal is to become a pilot, and at a young age he still understands that there are many different aspects of the field he needs to master before he can continue to pursue his dream. Once he has obtained his PPL, Preston hopes to be accepted into the Air Force Academy, where he will have an opportunity to serve his country and begin a career with the Air Force. And yet, his dreams don't end there. He wants to continue to fly well after his days in the Air Force are over.  Thanks to the Lyons Aviation Foundation, whose mission is to support and encourage the next generation of pilots and aviators by offering financial scholarships, Preston is confident that he has the means to stay on track and chase his dreams, regardless of how far into the sky they go.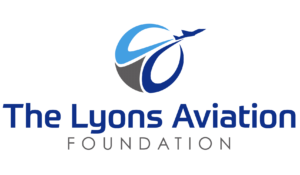 About The Lyons Aviation Foundation:
The Lyons Aviation Foundation is a 501(c)(3) non profit private foundation that exists to support and encourage the next generation of pilots and aviators through offering financial scholarships to deserving young persons who are pursuing their Private Pilot Certificate. The Lyons family has been involved in and maintained a history of aviation-related careers for over 66 years.  The Lyons Aviation Foundation story started with Rolf C. Lyons, when he entered military service at the age of 17, enlisting in the United States Air Force in 1955, with his sons later following in his footsteps. This foundation was born out of a desire to give back to the aviation community and the future pilots, mechanics, and engineers working in the field by providing an opportunity to those that might not otherwise have the means to pursue aviation as a career path.  This foundation is a living tribute to a family story and its ties to aviation, military service, and one another.  More information can be found at www.lyonsaviation.org.
"A Helping Hand on the Road to Wings"